| | |
| --- | --- |
| Nursery planning how to transport water as some children in Africa have to do. | Nursery planning how to transport water as some children in Africa have to do. |
World Water Week Activities 24th-28th February/3rd-7th March
During our Global Dimension Week each class researched water issues and presented their work in different ways. We have posted examples of our work to our partner school in Lérabé, who are also studying Water as part of a joint project. Our gallery shows examples of some of our work.
Parents, pupils and teachers also succeeded in raising an amazing £526 to donate to WaterAid! Watch this space to find out more about how our donation has been used.
Newbottle/Lérabé World Water Week
24th- 28th February/3rd-7th March
WATER FACTS
In Britain, each person often uses up to 160 litres of water a day.
In developing countries, people often use only 10 litres.
More than 1 billion people in the world do not have safe water to drink. That's every sixth person.
To help children to develop a sense of responsibility as Global Citizens; to empathise with children in other parts of the world and to prepare for and celebrate World Water Day (22nd March, 2014), children in all year groups will be learning about:
Where our water comes from

How we use water locally and globally;

How water is wasted;

How we can conserve water;

How people in different parts of the world have unequal access to clean water.
Both Newbottle Primary Academy and our partners Lérabé School will be studying the same topic . We look forward to displaying examples of our work on the website and exchanging work with Lérabé School.
WATER-AID FUND-RAISING AT NEWBOTTLE
With your support, we will be encouraging children to raise funds for WaterAid by collecting and bringing in small change (e.g. 1p/5p coins) to add to the class water bottle; alternatively they can save up pennies at home in their own clean, dry water bottle. We are collecting between 24th February and 20th March, so that the money collected can be combined in one donation to WaterAid. Money raised will be used by Water Aid to "transform lives by improving access to safe water, hygiene and sanitation in the world's poorest communities."
How Your Generosity Can Help: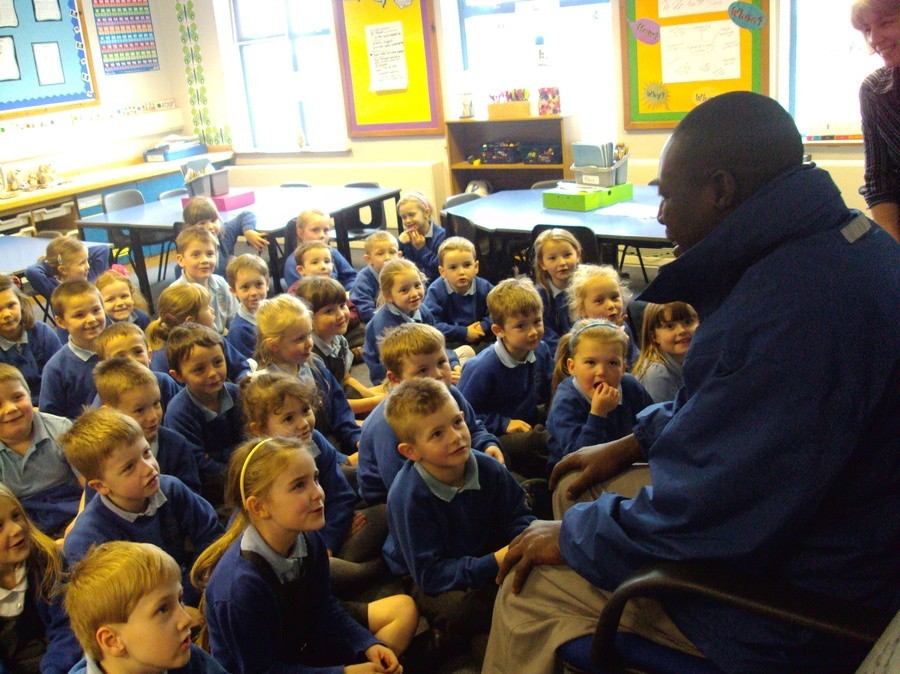 £24 will pay for a rainwater collection system;
£60 will pay for a locally-made hand-pump;
£120 will pay for a village well
USEFUL WEBSITES FOR RESEARCH ON WATER:
http://www.nationalschoolspartnership.com/BristanEcoSmartResources.html
www.oxfam.org.uk/education/school-projects/water-week
Global Dimensions
Lérabé School has been our partner school in Sénégal, West Africa since 2009. Lérabé is a rural village, near the town of Podor, on the banks of the River Sénégal.
Through our partnership with Lérabé , we are able to develop lasting links and friendship between our two schools and wider communities, which enhances the learning of our pupils and afford them a clear appreciation of their place in the global community, and their responsibilities as citizens. We hope that this will enable them to develop lifelong skills and positive attitudes and an open-minded approach.
We communicate between schools regularly through key staff. Regular updates are given to pupils, parents and staff to raise and maintain awareness of the project. We work closely together to ensure that all staff and pupils have the opportunity to contribute to and participate in the partnership.
The main aims and objectives of the partnership are to:
Encourage students to examine their own world and learn from different perspectives;

Develop and share pedagogy and learn from each others, strengths;

Enhance international co-operation and understanding through global citizenship;

Enourage participation by the wider school community in the project.